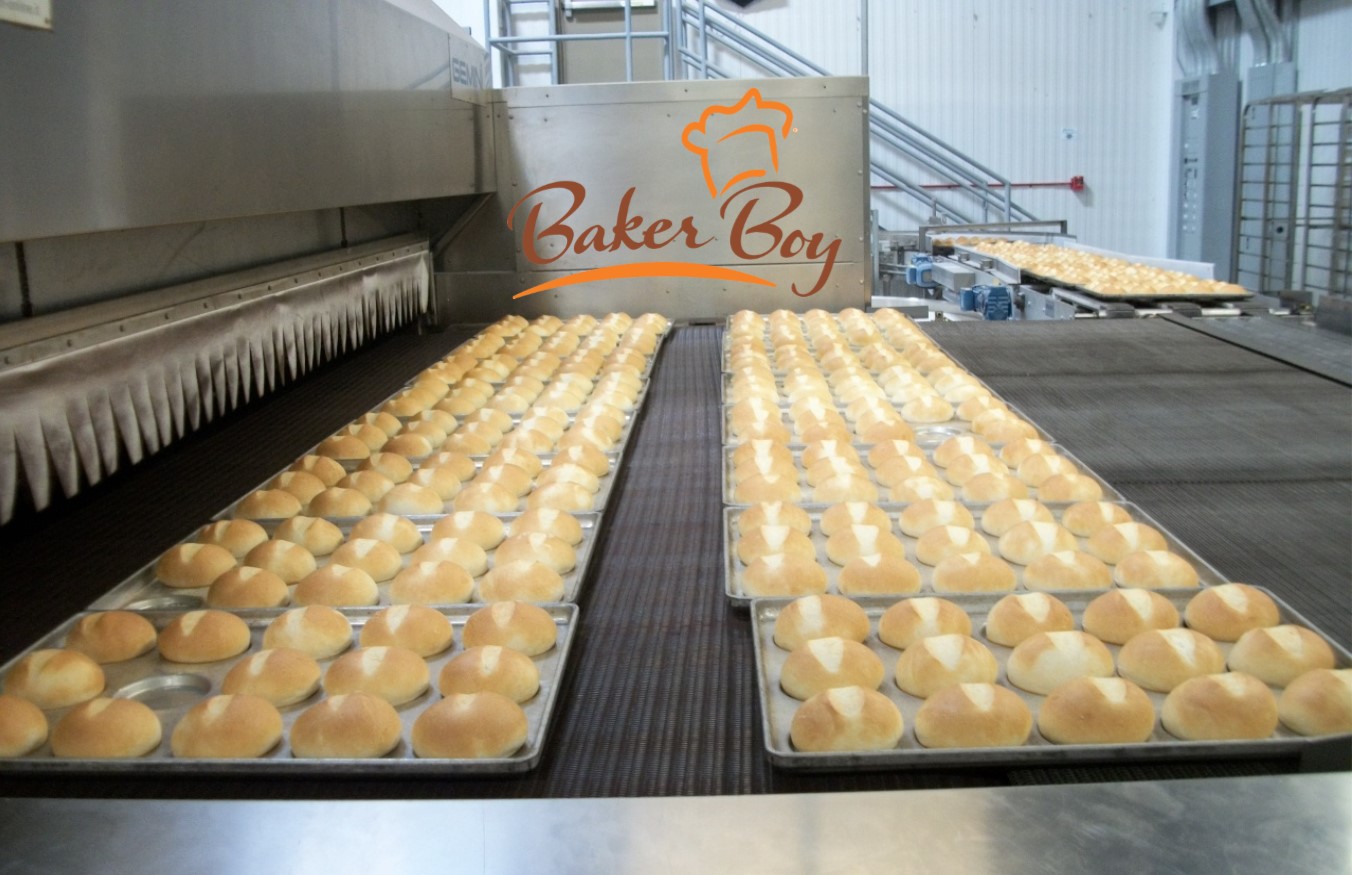 Partnering with Large Local Manufacturing
Stark Development Corporation has provided assistance through PACE and Flex PACE loan funding to support Baker Boy grow significantly. They have grown from a 3,000-square-foot facility in 1979, producing an average of 40 cases per week of frozen dough products to a 135,000 square-foot technologically sophisticated production facility capable of producing over 50,000 cases of product each week!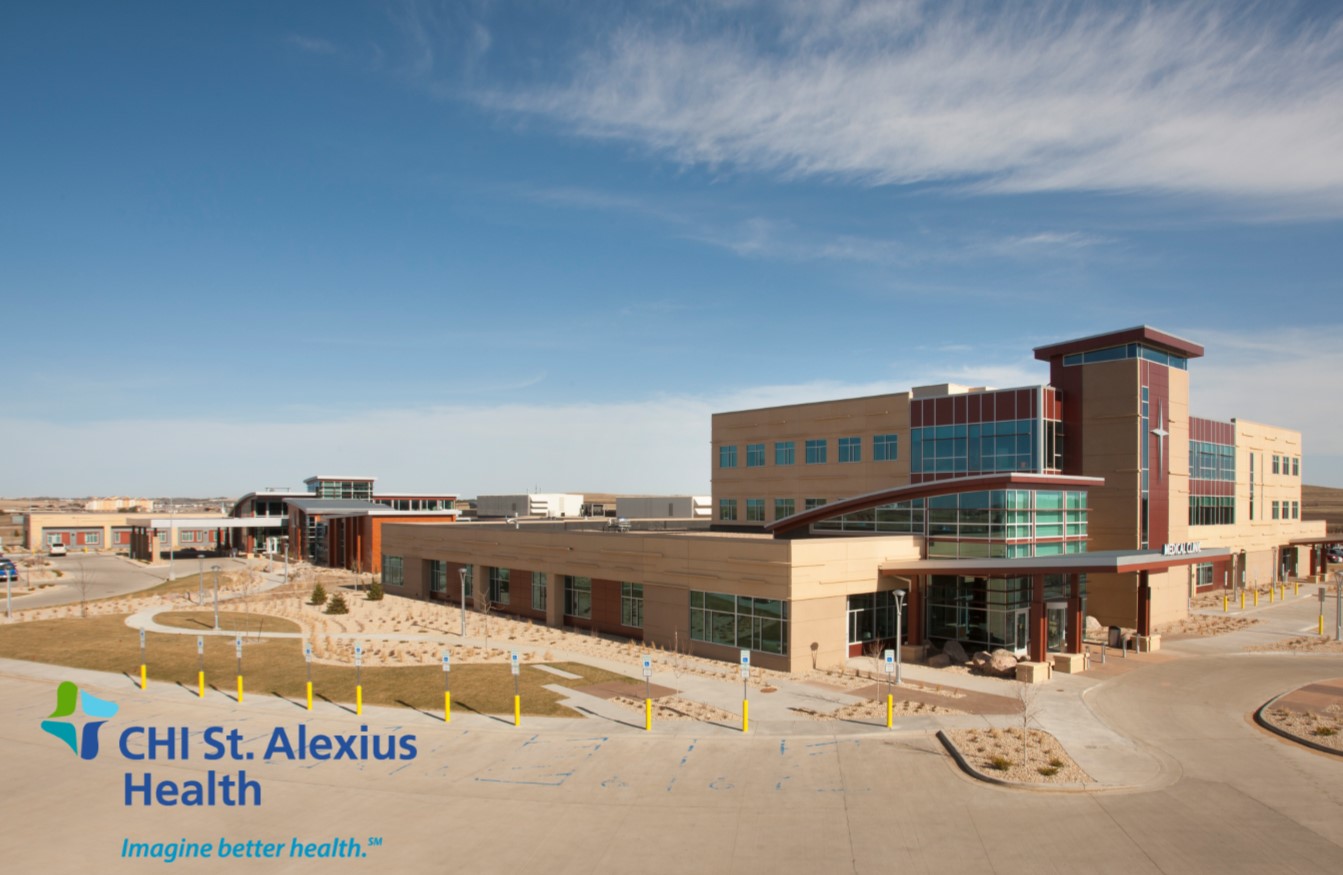 Partnering with Healthcare
CHI St. Joseph's Health have been proudly serving this region since 1912, and continue to expand their services and update their technology to better serve the community in the years to come. CHI St. Joseph's Health has constructed a new, state-of-the-art health care facility in west Dickinson. This beautiful facility houses Dickinson's hospital and all of their Dickinson clinic locations under one roof. With the support of the local community Stark Development Corporation provided a $500,000 healthcare grant towards construction of the facility.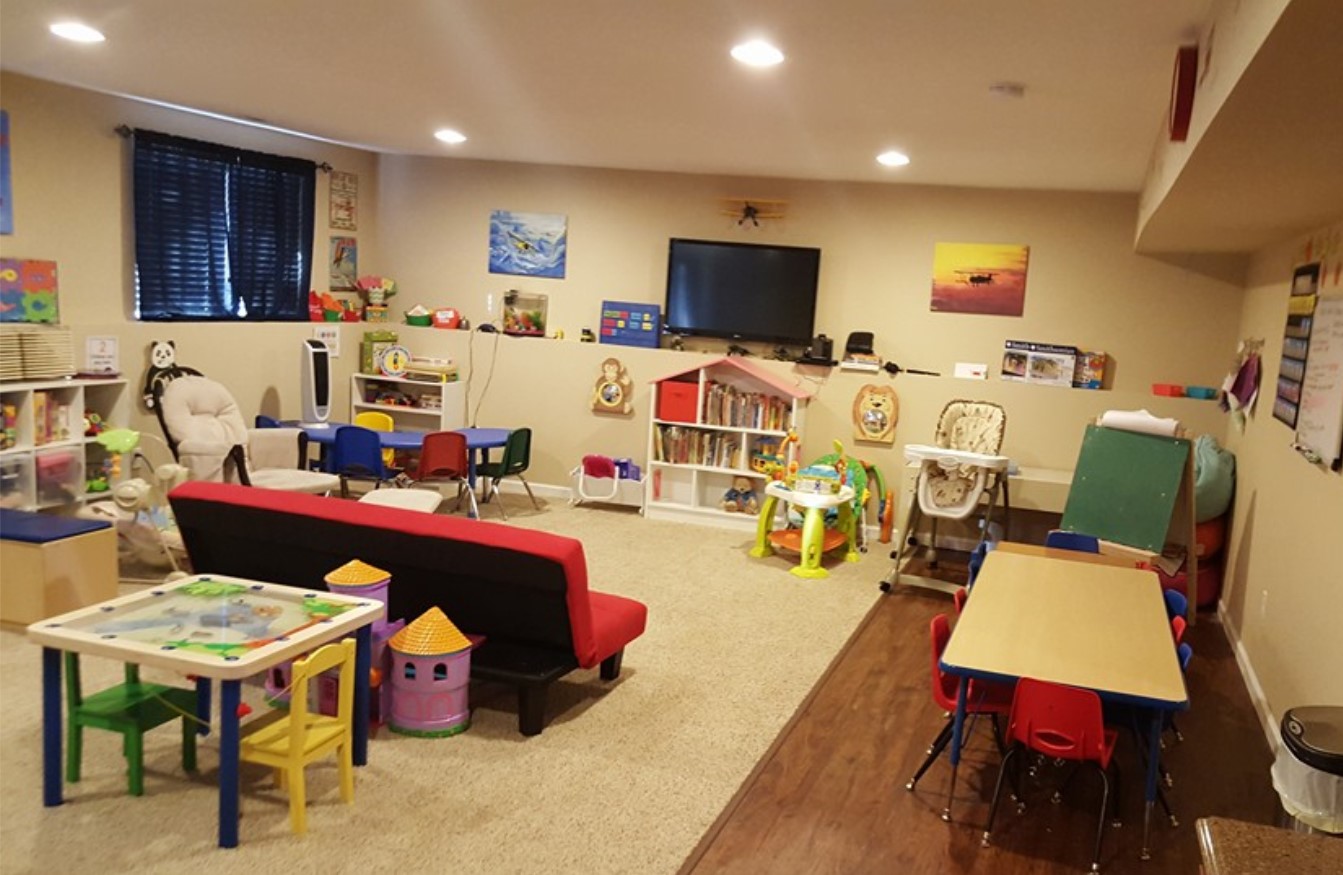 Partnering with Child Care Operations
Stark Development Corporation looks at Child Care through the lens of workforce growth. Matching grants to groups and centers in Dickinson has provided parents of young children options by adding capacity of child care availability.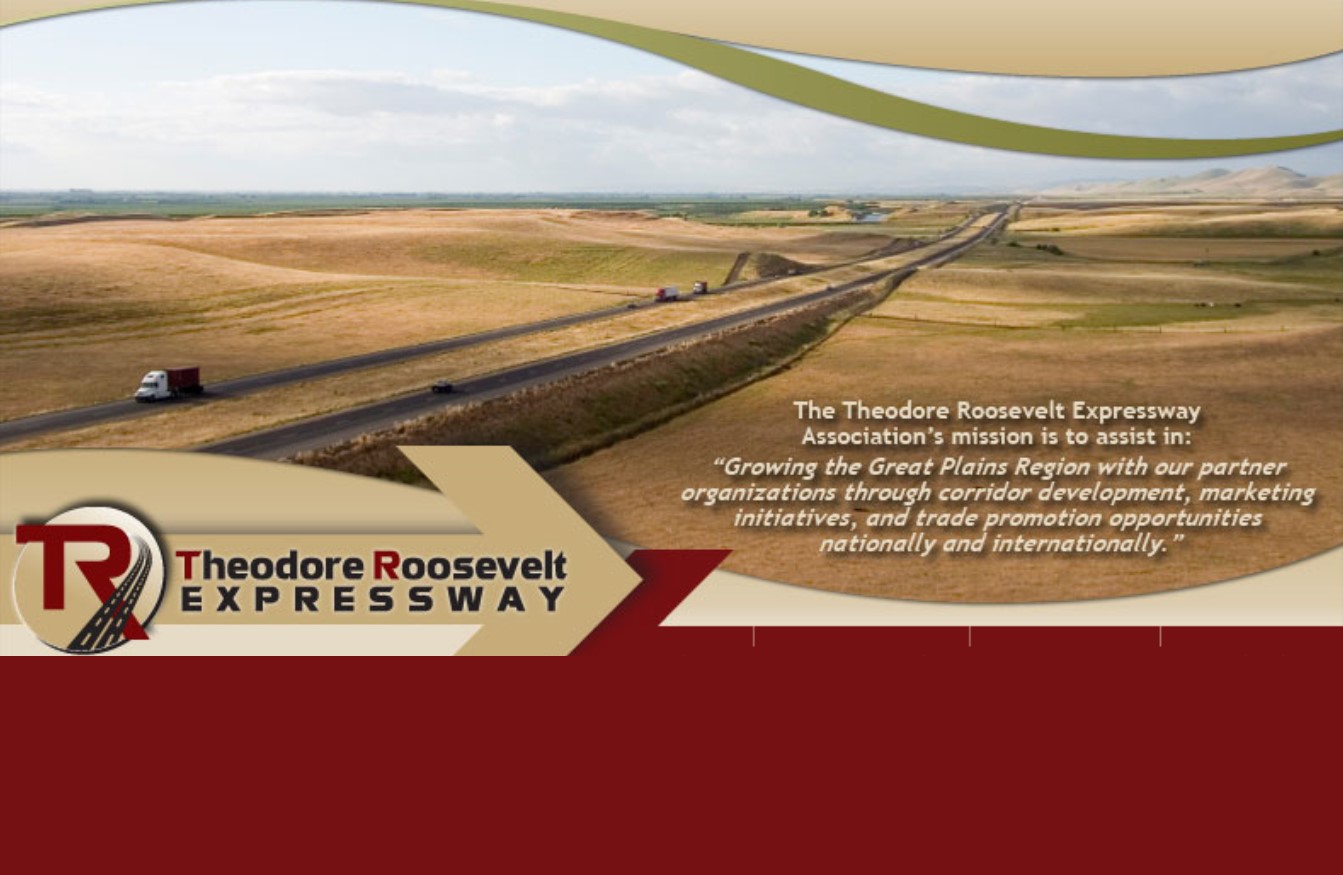 Partnering with Transportation
Stark Development Corporation provides membership to the Theodore Roosevelt Expressway Association to help in the effort to improve the corridor's current, standard two-lane, formatting into a super two highway. The Theodore Roosevelt Expressway will stimulate transportation opportunities in a 100+ mile area on either side of the highway by improving trade efficiency, adding economic growth opportunities, and improving overall highway safety.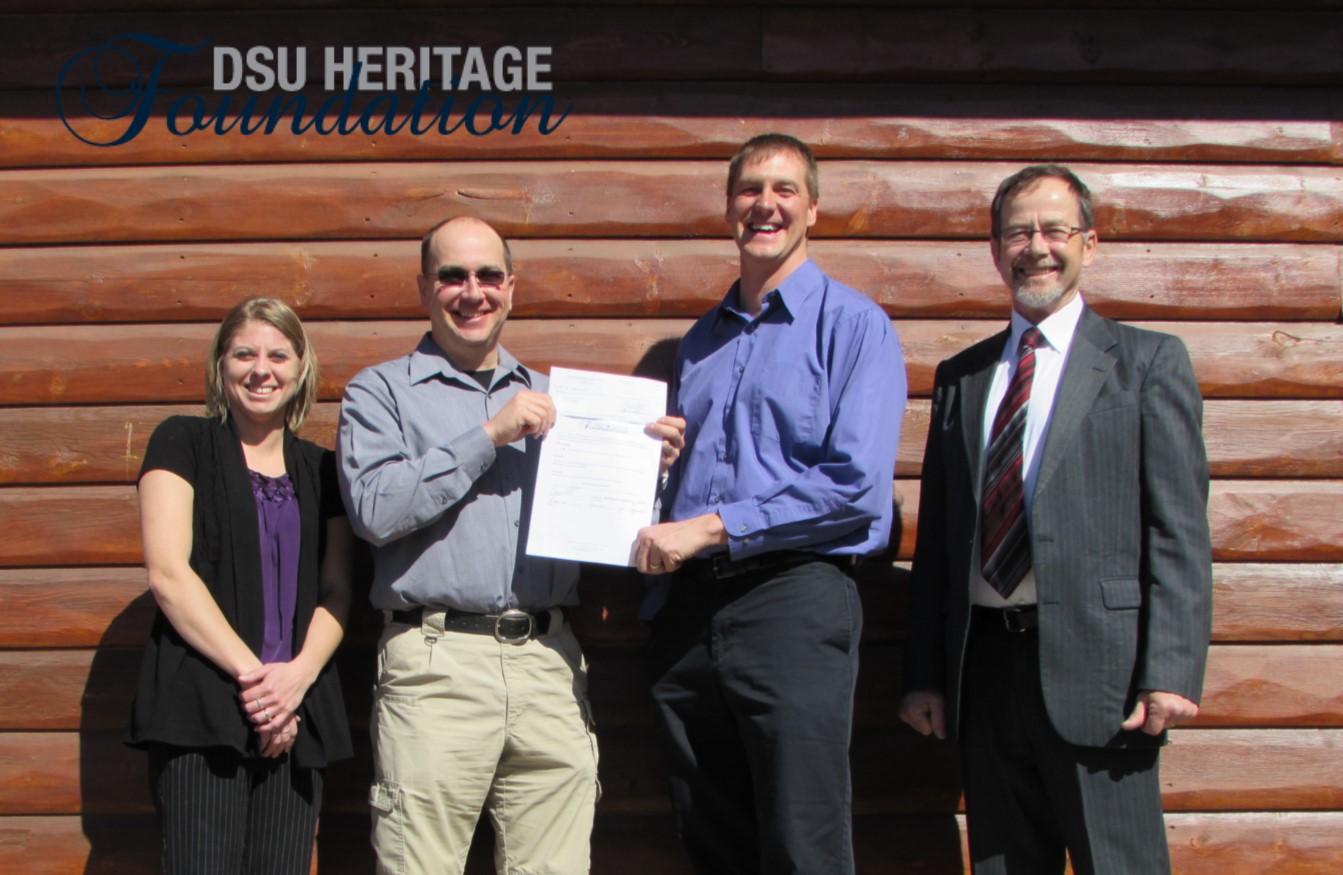 Partnering with Education
Stark Development Corporation presented the DSU Heritage Foundation with a $50,000 gift Tuesday, March 15, 2016. This donation is a significant contribution to the foundation's cornerstone campaign which will fund student scholarships for the next three years. These types of scholarships are merit based and are developed to promote academic success and retention at DSU and will be open to all students based on established academic standards. These funds will be used to help the DSU Heritage Foundation reach its goal of raising $1,100,000 in scholarships for the 2016-2018 academic years.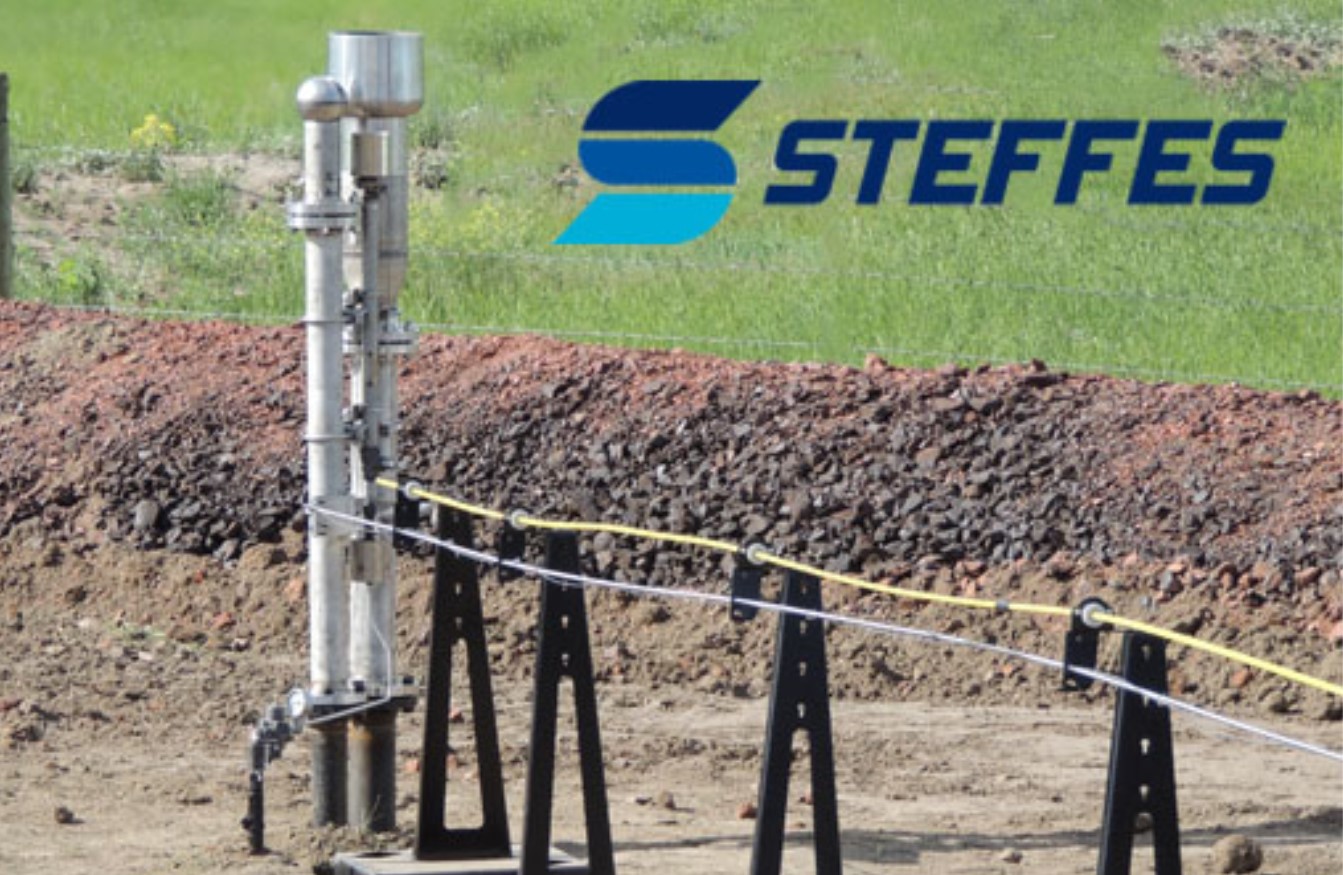 Partnering with Large Local Manufacturing
Stark Development Corporation has provided assistance through PACE and Flex PACE loan funding to advance Steffes Corporation. They have expanded their operation from a small manufacturer in 1940 into a primary sector manufacturer today. Steffes has also become known as a creative and innovative design company, manufacturing a variety of steel
fabrication products.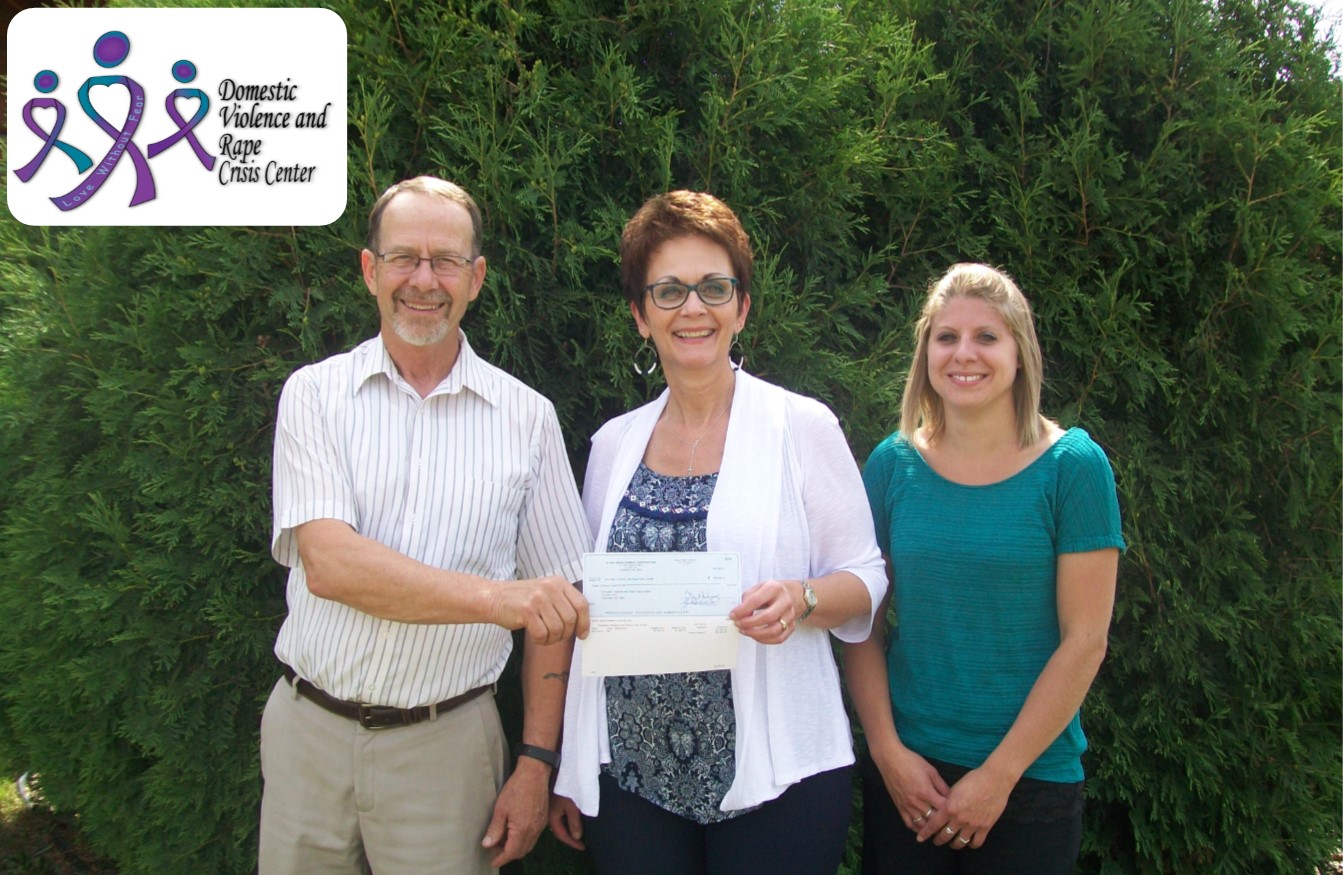 Supporting Crucial Community Development
Stark Development Corporation presented the Domestic Violence and Rape Crisis Center with an $80,000 gift towards the construction of their new facility. The Domestic Violence and Rape Crisis Center services are vitally important to "Quality of Place" which helps achieve the Stark Development Corporation mission.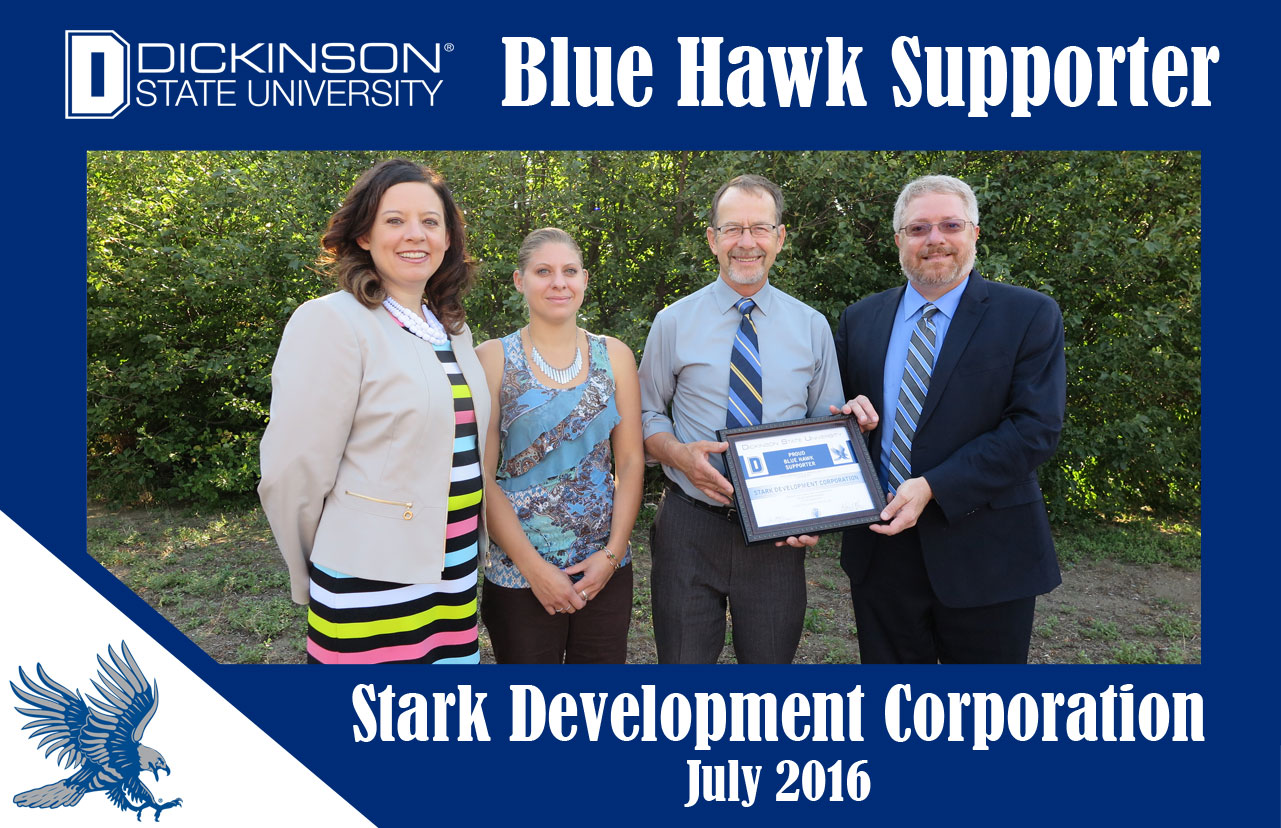 DSU recognizes Stark Development Corporation
Dickinson State University recognizes Stark Development Corporation as proud Blue Hawk supporters for displaying and promoting Blue Hawk pride in the community!
2018 Annual Membership Meeting
Mission Statement
Mission: To promote economic development, innovation and entrepreneurship making Southwest North Dakota a great place to live, work, and grow.
Vision: To lead economic development while enhancing quality of life.