3 Day Startup – October 20-22, 2017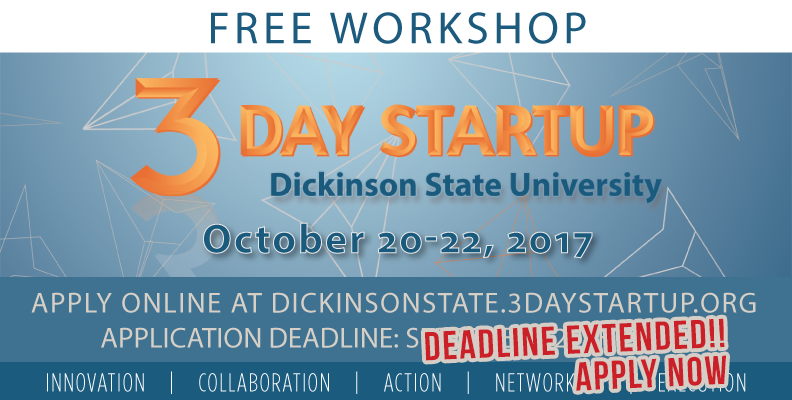 Apply Online
For additional information and to apply online.
3 Day Startup Poster
Download and print the official 3 Day Startup Poster
3 Day Startup
3 Day Startup is a weekend-long learn-by-doing workshop that teaches entrepreneurial skills to Students and area Entrepreneurs in an extreme hands-on environment.
The program is FREE and participants must apply but space is limited. 3DS is open to students of all years, majors and experience levels as well as working and entrepreneurial professionals.
Day 1: Participants arrive – with or without startup ideas – and a facilitator leads the group through dedicated brainstorming, preliminary pitches/feedback, and team selection modules. Some teams work late into the night and others prefer to rest up in preparation for day 2.
Day 2: Customer discovery (teams exit the building or hit the phones and talk to potential customers), structured mentorship, intermediate pitches and feedback sessions. Day 2 places heavy emphasis on business model generation.
Day 3: Continued execution (including pitch workshops) leading into final pitches/demos to an esteemed panel of mentors and investors.
For more information, visit dickinsonstate.3daystartup.org
This event is brought to you in cooporation between:
North Dakota Small Business Development Center